Ken's Transit GIFs




Site Map: Home - GIFs - NJ Transitfanning Spots - Photos #1 - Photos #2 - Trainz Stuff - Videos - Links

GIF USAGE POLICIES

You are free to use these GIFs in any means, indeed encouraged to do so. This includes making GIF scenes, avatars in message boards, or static placement on websites. Provided that proper credit and link to this website is given.


OWNERS OF SITES WITH COMMERICAL CONTENT

Please e-mail Me before using these GIFs. I grant exemptions for commerical content to owners of sites on free hosting services as the ads come with the sites.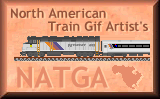 Site E-Mail
Like us on Facebook if you want to.

Train GIF Tutorials

Heavyweight Passenger Car (Pullman 2882-B)
Streamline Passenger Car (P-S 7484)


Bus GIFS

Academy Bus Lines
Baltimore Buses
Boston Buses
Canadian Buses - Cities
Canadian Buses - Intercity & Charter
Chicago Buses
Coach USA Companies
Coach USA Predecessors
Connecticut Transit Systems
Create Your Own Paint Schemes
DART First State
DeCamp Bus Lines
Greater Cleveland RTA
Greyhound
Greyhound Subsidiaries
Kansas Buses
Lakeland Bus Lines
Las Vegas, Nevada (Drawn by Chris Long)
Leyland Double Decker Buses
Long Island Buses
Maplewood Equipment Company
Metropolitation Atlanta Rapid Transit Authority (MARTA)
Miami-Dade Transit
Misc. Buses (A-M)
Misc. Buses (N-Z)
Morris County, NJ Buses
MTA Bus Company
MTA New York City Transit
New Jersey IBOAs
New Jersey Private Carriers
New Jersey Transit Bus Operations
New York City Private Carriers (not Transit Alliance)
NJTA/MTA Bus Heritage Bus Series
North Jersey Trans. Authority
Peter Pan Bus Lines
Philadelphia Buses
Pittsburgh Buses
Public Service/Transport of New Jersey
School Buses
Seattle Buses
Texas Buses
Trailways
Trans-Bridge Lines
Transit Alliance (Green Lines, Triboro Coach, etc.)
United Kingdom Buses
Washington Metropolitan Area Transit Authority (WMATA)
Westchester County, New York (Bee-Line and Related Carriers)


Bus GIFS - California

AC Transit
Golden Gate Transit
Los Angeles County Metro Transit Authority
Northern California Operators
Orange County Transit
San Francisco MUNI
Southern California Operators
Southern California Rapid Transit District


Train GIFS - Amtrak

Locomotives
Bi-Level, Hi-Level & Superliner Equipment
Business & Inspection Cars
Heritage Fleet - Baggage Cars
Heritage Fleet - Baggage-Coach, Dormitory, and Lounge Cars
Heritage Fleet - Coaches
Heritage Fleet - Diners & Lounges
Heritage Fleet - Dome Cars
Heritage Fleet - Observation & Sleeper-Lounge Cars
Heritage Fleet - Sleeping Cars
Modern Passenger Equipment
MOW, MHC, Express, & Other Equipment
Trainsets

Train GIFS

Alaska Railroad
Algoma Central
American Orient Express/Grandluxe
Atchison, Topeka and Santa Fe - Locomotives
Atchison, Topeka and Santa Fe - Rolling Stock
Atlantic Coast Line
Auto-Train Corp.
Baltimore & Ohio (excluding Chessie Painted Equipment)
Bangor & Aroostook
Boston & Maine
Budd Rail Diesel Cars
Budd RDC Rebuilds to Push-Pull Coaches by MK
Burlington Northern - Locomotives
Burlington Northern - Rolling Stock
Burlington Northern Santa Fe - Locomotives
Burlington Northern Santa Fe - Rolling Stock
Canadian Commuter Railroads
Canadian National
Canadian National - Rolling Stock
Canadian Pacific
Canadian Pacific - Rolling Stock
Central Railroad of New Jersey
Chesapeake & Ohio (non-Chessie)
Chessie System
Chicago, Burlington & Quincy
Chicago Great Western
Chicago RTA/METRA
Chicago South Shore & South Bend/NICTD
Chicago & Eastern Illinois
Chicago & North Western - Locomotives
Chicago & North Western - Rolling Stock
Conrail - Locomotives
Conrail - Rolling Stock
CSX - Locomotives
CSX - Rolling Stock
Delaware & Hudson
Delaware Lackawanna & Western
Denver & Rio Grande Western
Erie
Erie Lackawanna - Locomotives
Erie Lackawanna - Rolling Stock
Florida East Coast
Grand Trunk Western
Great Northern - Locomotives
Great Northern - Rolling Stock
Gulf Mobile & Ohio
Illinois Central (Gulf)
Iowa Pacific Holdings
Kansas City Southern
Lehigh Valley
Locomotive Lease Fleets
Louisville & Nashville
Maine Central
Mass. Bay Trans. Authority
Mexican Railroads - Locomotives
Mexican Railroads - Rolling Stock
Milwaukee Road
Misc. Commuter Railroads
Misc. Freight Cars
Misc. Light Rail & Streetcars
Misc. Locomotives
Misc. Passenger Cars
Missouri-Kansas-Texas (Katy)
Missouri Pacific - Locomotives
Missouri Pacific - Rolling Stock
Morristown & Erie
MTA Long Island Railroad - Locomotives
MTA Long Island Railroad - Rolling Stock
MTA & MTA Metro-North Railroad
Narrow Gauge Railroads
New Haven
New Jersey DOT
New Jersey Transit - Locomotives
New Jersey Transit - Rolling Stock
New York Central - Locomotives
New York Central - Rolling Stock
New York City Subways
New York, Susquehanna & Western
Nickel Plate Road
Norfolk Southern - Locomotives
Norfolk Southern - Rolling Stock
Norfolk & Western
North Carolina Department of Ttransportation
North Jersey Trans. Authority - Commuter Rail Locomotives & MU Cars
NJTA - Commuter Rail Passenger Cars
NJTA -Subways
Northern Pacific
Ontario Northland
Penn Central - Locomotives
Penn Central - Rolling Stock
Pennsylvania - Locomotives
Pennsylvania - Rolling Stock
Privately Owned & Commuter Club Cars
Private Railcars Wearing Amtrak Stripes
Reading
Richmond, Fredericksburg & Potomac
Rock Island - Locomotives
Rock Island - Rolling Stock
Seaboard Air Line
Seaboard Coast Line
Seaboard System
SEPTA Light Rail
SEPTA Regional Rail
SOO Line
Southern & Central of Georgia - Locomotives
Southern & Central of Georgia - Rolling Stock
Southern Pacific & Cotton Belt - Locomotives
Southern Pacific & Cotton Belt - Rolling Stock
St. Louis-San Francisco (FRISCO)
Union Pacific - Locomotives
Union Pacific - Rolling Stock
Union Pacific Business Cars
US Government Equipment
VIA Rail Canada - Locomotives
VIA Rail Canada - Rolling Stock
Wabash
Western Maryland
Western Railroads


Misc. GIFS

Automobiles
Buildings
Commercial Trucks
Fire Trucks & Ambulances
Intermodal Equipment
New York City Emergency Services
Police Cars
Railroad MOW Vehicles
Scenery Items
Taxis & Limosuines